Single·axis rotary-electric transport
MultiFields-Rotating Power Transmission Measurement · Integrated Solution
10° to 370° rotational range; return differential less than 1°;
Maximum withstand voltage -DC ~ 200 V or more;
Supports sample vacuum options;
Supports a wide range of sample tray LCC, DIP & PCB customisation;
Supports high precision and low noise coaxial line upgrades;
Operating temperature 1.5 to 400 K; Maximum magnetic field 16 Tesla;
Compatible with Oxford TeslatronPT, PPMS, Cryogenics and Nanjing Pengli-CPMS systems;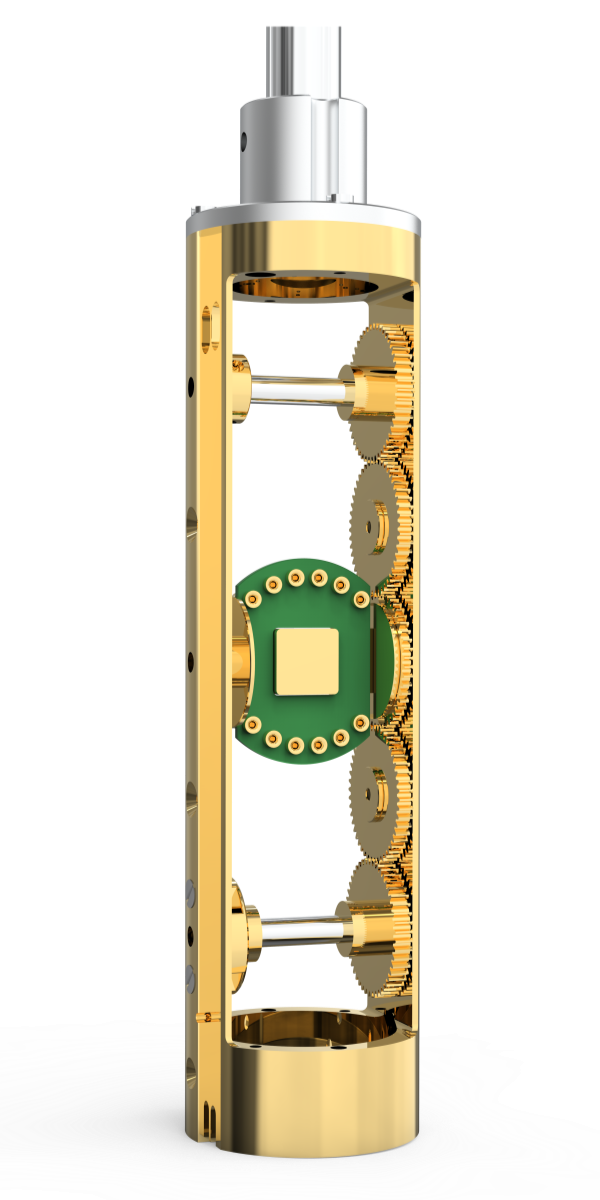 Multifield Technology – Single Axis Rotation – Electrical Transport Measurement System Components
Supports a wide range of standard sample holders and customised modifications.
·Accessories & Extensions
Higher accuracy is available as an option.
Temperature monitoring kit
Kelvinion-mini · Dual Channel Temperature Monitoring
Electrically insulating vacuum gaskets
Electrical isolation · Signal noise protection · Low temperature superconducting magnet system
·System Components ~ Automated Measurement Software
Seamless support for third · party commercial-low-temperature superconducting magnet platforms; environmentally controlled, automated data acquisition, supports sequence automated measurements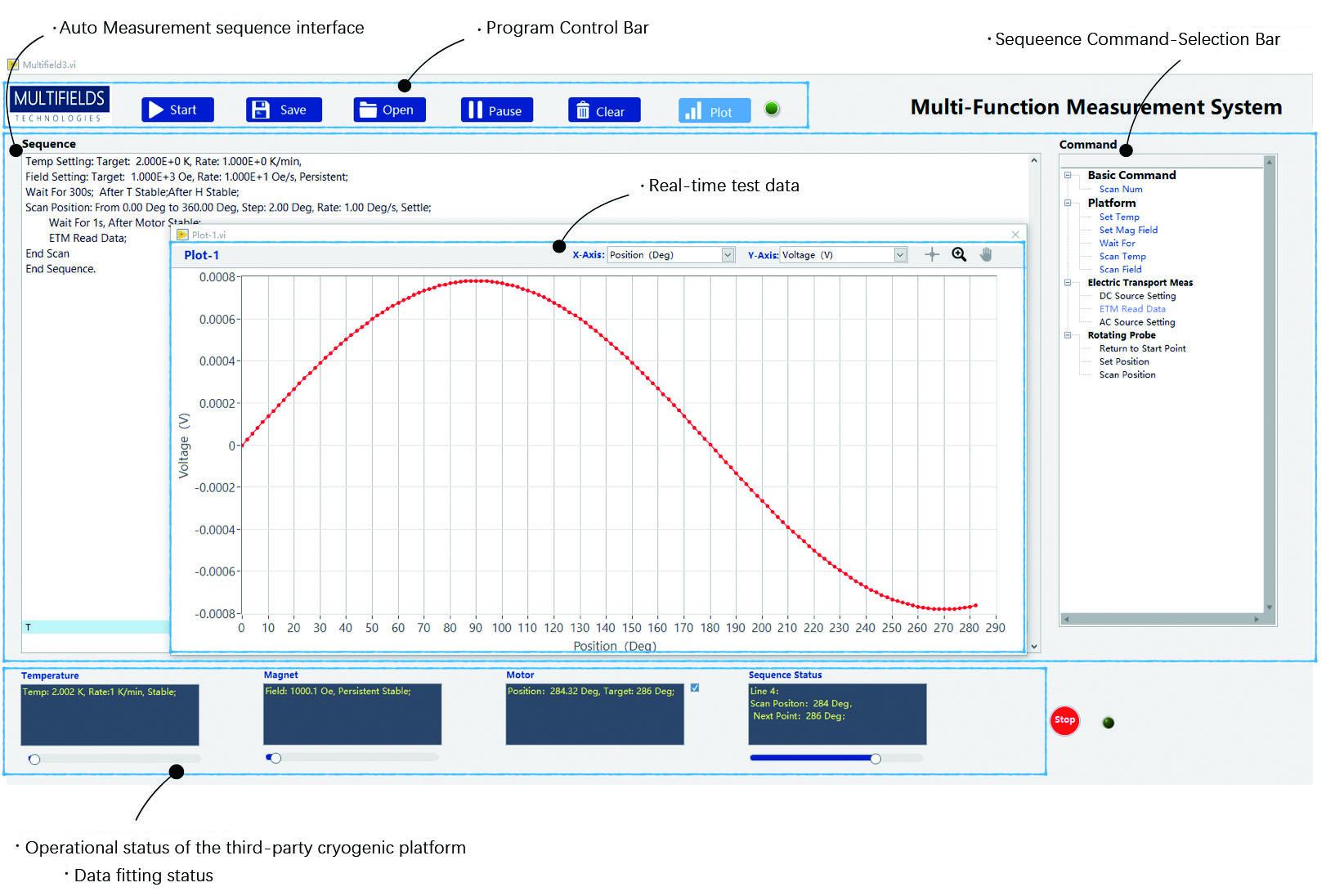 Rotation angle:
10° to 370°, continuous rotation; motor rotation angle resolution
Sample environment:
· Minimum temperature 1.5 K;
· Maximum magnetic field 18 Tesla;
With cryo-magnetic field platform:
· PPMS
· Oxford-TeslatronPT
· Cryogenics
· Nanjing Pengli CPMS
……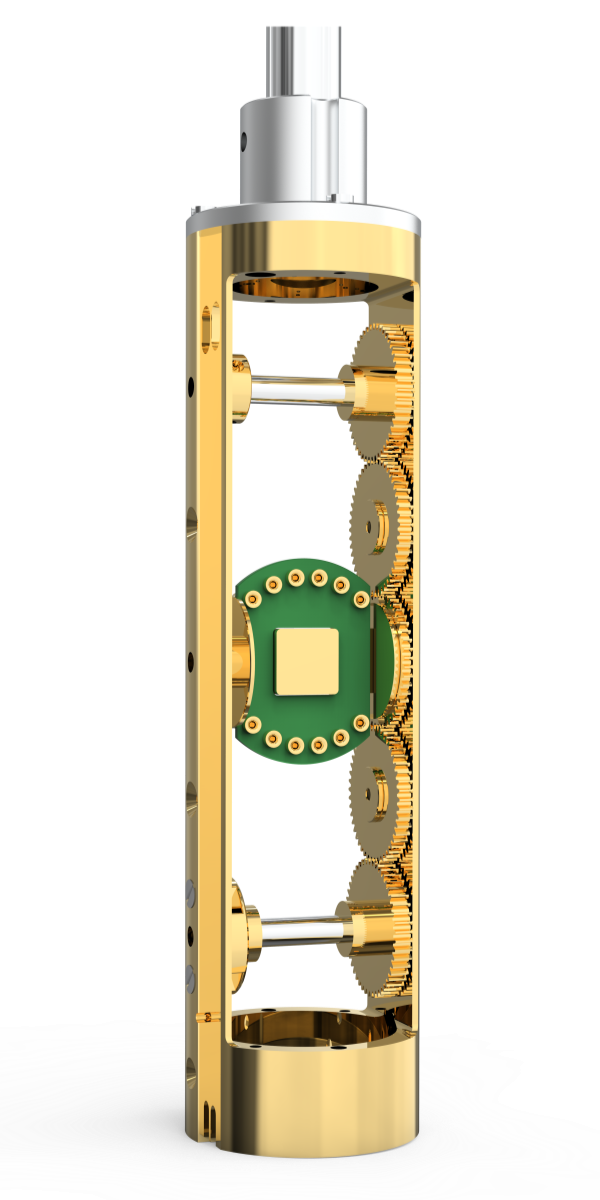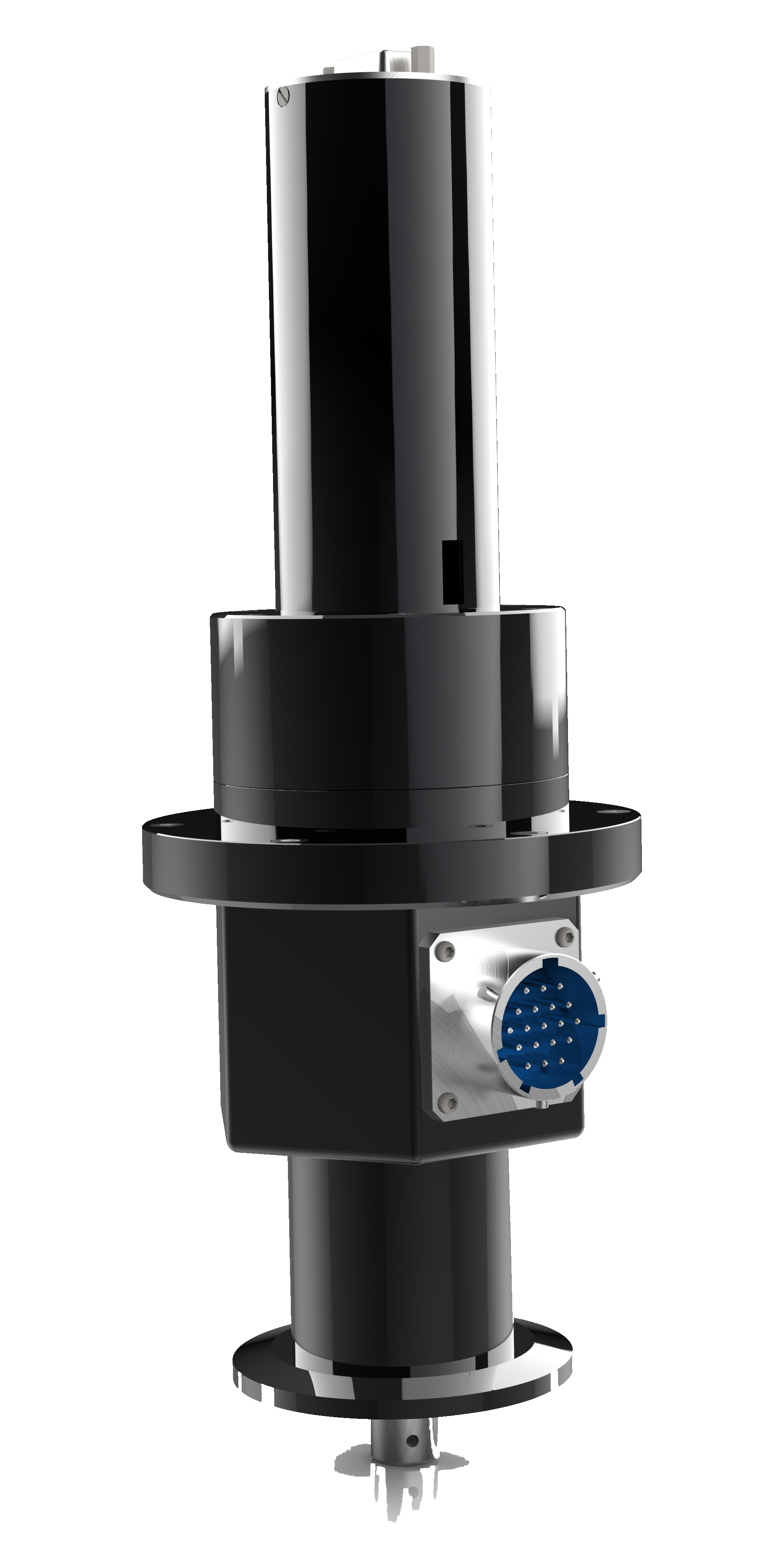 ambient temperature component
Default 12pins, maximum 16pins; more need to communicate with individual confirmation
PCB sample tray, or LCC, DIP standard package format
Default DC ~ 200 V or more
Default: DC ~ 100 V, leakage current under 100 pA;
Better insulation properties need to be customised;
2-way upgrade is available by default; customisation is required for more requirements;
Maximum outside diameter · dia 25mm (default), compatible with most third-party cryogenic superconducting magnet platforms
Sample High Vacuum Environments


Optional chamber diameter of 30mm or more;
Cryogenics, Oxford, CMI, Attocube & Nanjing Pengli-CPMS are all optional.
·Seamless support for third-party cryogenic superconducting magnet platforms with simultaneous readout & control of cryogenic and magnetic field environments;
·Supports direct editing of automated test programs in natural language-like forms;
The following data is based on a commercial cryogenic superconductivity platform using Multi-Tech Sample Rods + Multi-Tech Magnetic Resonance Meter.
Temperature dependence of spin Hall magnetoresistance (SMR)
Test conditions:
Multifields® Rotating Rods
Multifields® Breakout box
QD-PPMS-9T
Keithley 2400 DC Source Meter
Keithley 2182 Nanovolt Meter
Test samples:
W(5)/CoFeB(0.9)/MgO(2)/Ta(2 nm)
Hall Devices
Magnetic field and angle dependent second harmonic measurements
Test conditions:
Multifields® Rotating Rods
Multifields® Breakout box
QD-PPMS-9T
Keithley 6221 AC Current Source
Stanford SR830 Lock-in Amplifier×2
Test Sample:
Co(3)/Pt(5 nm)
Hall Devices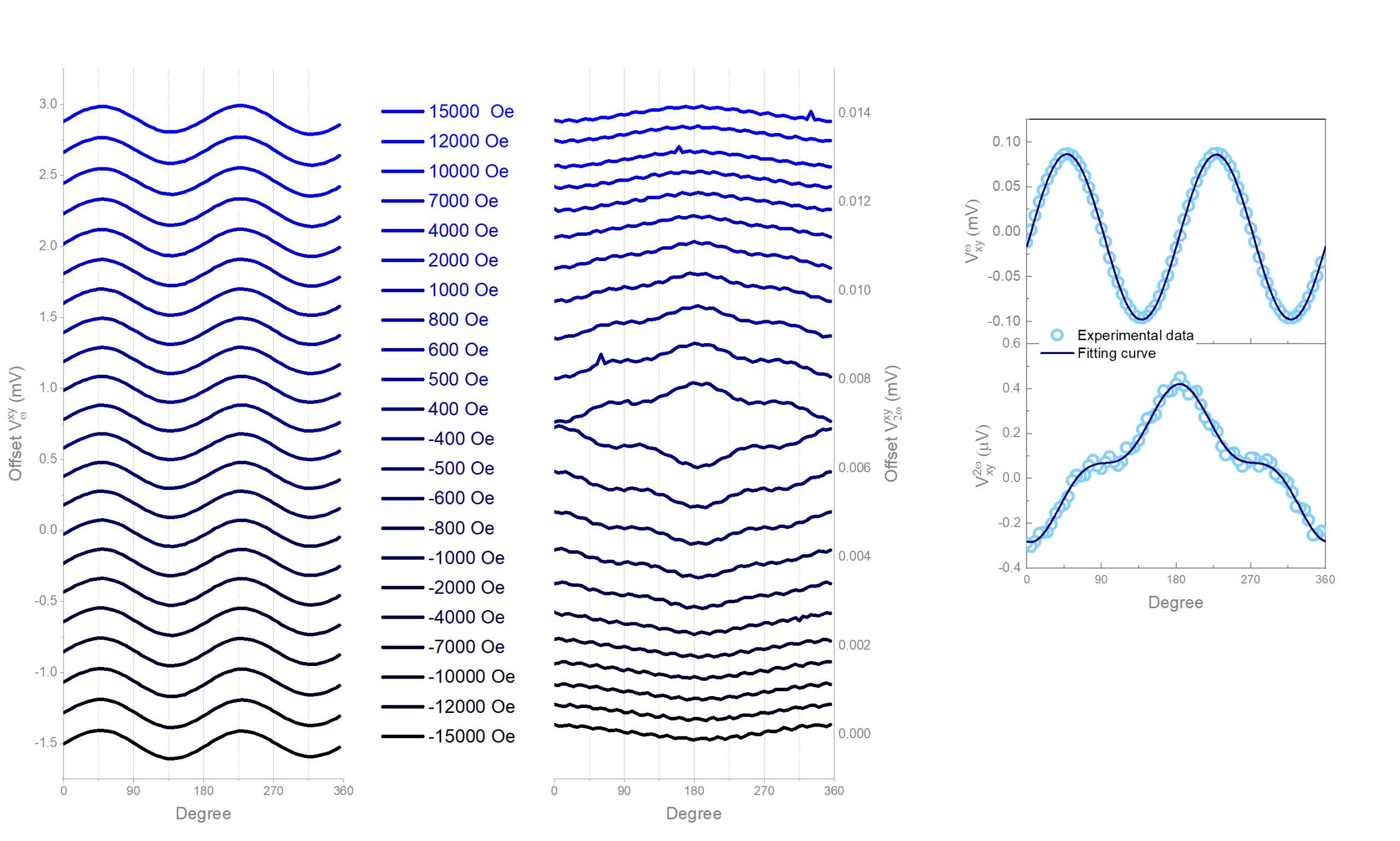 Topological insulator magnetoresistance and magnetic field angle dependence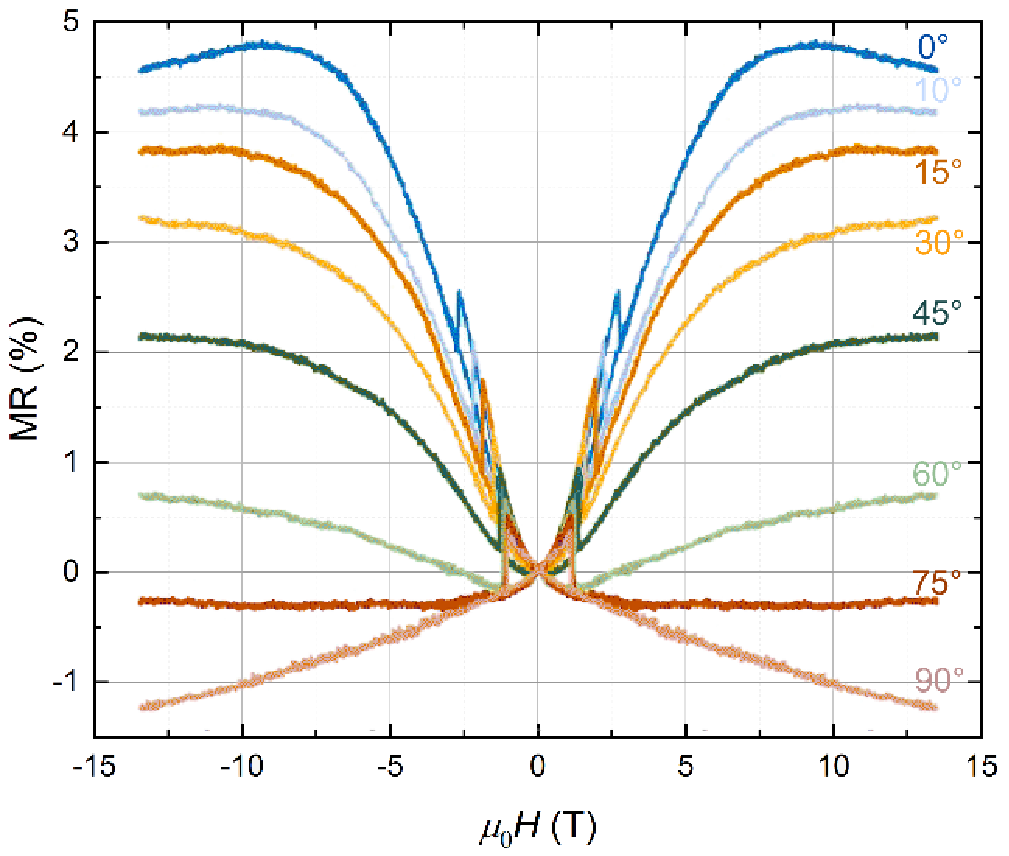 MultiFields
China
Huairou District, Beijing
Building 2, Nonferrous Metals New Materials Science Park, Huairou Science City, Huairou District, Beijing
Tel:(+86) 186 0055 3105
Wechat:186 0055 3105
Websites:multi-field.com
Email:info@multi-field.com